بِسْمِ اللّهِ الرَّحْمَنِ الرَّحِيْمِ
السَّلاَمُ عَلَيْكُمْ وَرَحْمَةُ اللهِ وَبَرَكَاتُهُ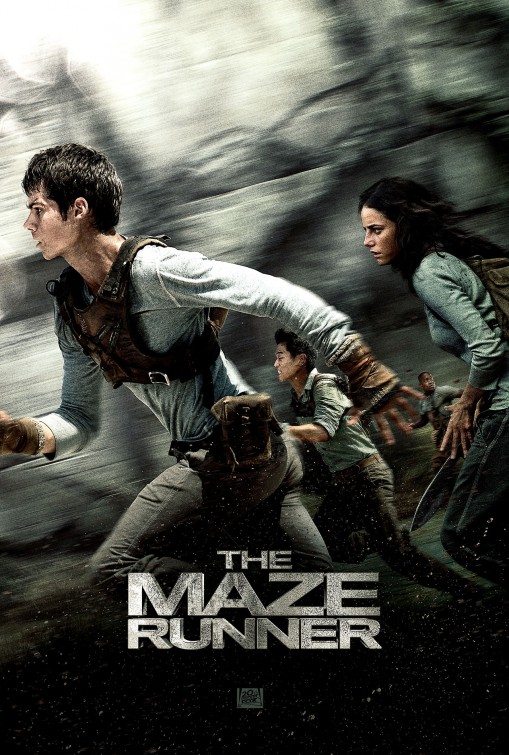 MINTAK TOLONG >KLIK SINI< SEBELUM MEMBACA! TERIMA KASIH!
PLEASE >CLICK HERE< BEFORE READING! THANK YOU!
읽기 전에 >여기를 클릭하십시오< 감사합니다!
GENRE :
Thriller / Science Fiction / Mystery
LANGUAGE : English
RUNNING TIME :
115 Minutes
RELEASE DATE :
11 Sep 2014
STARRING :
Will Poulter, Aml Ameen, Thomas Sangster, Kaya Scodelario
SYNOPSIS :
Thomas wakes up in an elevator, remembering nothing but his own name. He emerges into a world of about 60 teen boys who have learned to survive in a completely enclosed environment, subsisting on their own agriculture and supplies from below. A new boy arrives every 30 days. The original group has been in "the glade" for two years, trying to find a way to escape through a maze that surrounds their living space. They have begun to give up hope when a comatose girl arrives with a strange note, and their world begins to change.
DISTRIBUTOR :
20th Century Fox